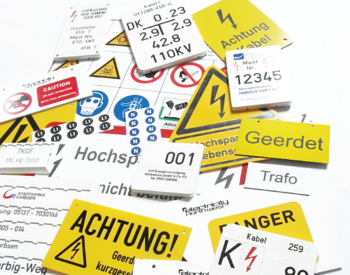 Diversity instead of uniformity.

Signage systems for electricity suppliers
Every industry has its own special requirements. With more than 60 years of experience in the field of pioneering labelling systems and signage solutions, we are the first point of contact for many companies when it comes to the safe and sustainable labelling of fittings, structures or plants. We have an extensive range of signage systems and special solutions especially for electricity suppliers. Many of our signs are dyed through and are characterised by high impact strength and UV stability. They do not fade and the information cannot be scratched off. A comprehensive range of accessories and fasteners rounds off the range for energy suppliers. The FP Multi-Sign was developed especially for power distributors and transformer stations, and the FP endless plug-in sign is available for signage on lamp posts. In addition, there is a wide range of special solutions for practically every application. You can find more information here (PDF document).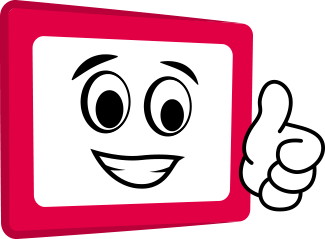 Franken Plastik

Pointing the Way – Right from the Start
Franken Plastik's signage systems have been pointing the way for many different applications and industries for more than 50 years. With FP as a partner, public utilities, power supply companies and industrial enterprises are always on the safe side, regardless of whether their requirement is for pipeline or valve identification marking, lamppost signs, disposal site signage or industrial and plant marking systems. FP's product portfolio excels through use of the best materials, easy handling and versatility. In addition to indicator signs for power supply companies and municipalities, FP also has a broad range of products for industrial plant and power station marking systems. The complete offering ranges from Thermo UV signs and RFID signs to open-end clip-on signs made of plastic or with metal holders, and on to pipeline signage with foils. The same applies to transport routes, streets and motorways, bridges, railways and buildings – in each field of application, Franken Plastik supplies innovative solutions that have proven their worth. Last but not least, with FP Smart Work & Task, Franken Plastik also provides you with a digital solution for maintenance processes in cable or pipeline networks.
Our marking systems are suitable for many areas
Municipalities & Public Utilities
Plant Construction
Chemicals, Pharmaceuticals & Refineries
Alternative Energy & Biogas
Airport & Traffic
Offshore Wind/Wave Farms
A/C & Cooling Systems
Power
Safety marking
Fire protection documentation
Object identification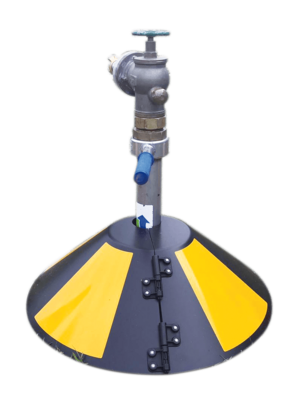 NEW: The Hydrant Protective Hood

The smart solution to provide protection during events
The benefits:
The hydrant shaft is completely covered, thus preventing any contamination
The reflective surfaces make it highly visible, even at night (accident prevention)
The simple design makes it easy to install
The hoods can be stacked up to save space during transportation
The manhole cover can be hidden under the hood
The hood is hard-wearing and 100% recyclable