Company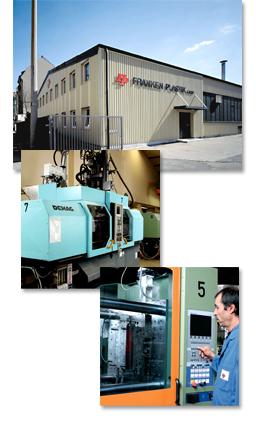 Franken Plastik was founded in 1957 and is located in the centre of the Nuremberg-Fürth-Erlangen metropolitan region.
Fourty employees are responsible for the production, sales and administration of indicator signs at this approx. 4 000 square metre site. FP head office offers a comprehensive service with the support of a competent sales force within Germany and diverse sales partners abroad. Customers can engage in personal dialogue with direct contact partners at FP, and this dialogue provides the basis for FP's continuing success.
The invention of the flexible indicator sign system made it possible for the first time to make on-site indication and adjustment of important information about underground valves. The new technology increased the speed, reliability and convenience of signage. This groundbreaking system has undergone continuos development and is now the worldwide standard.
FP has become synonymous with flexible indicator sign systems.